Photodisinfection
Photodisinfection has arrived at Verso Surgery Centre. What does this innovation in health and safety mean for you?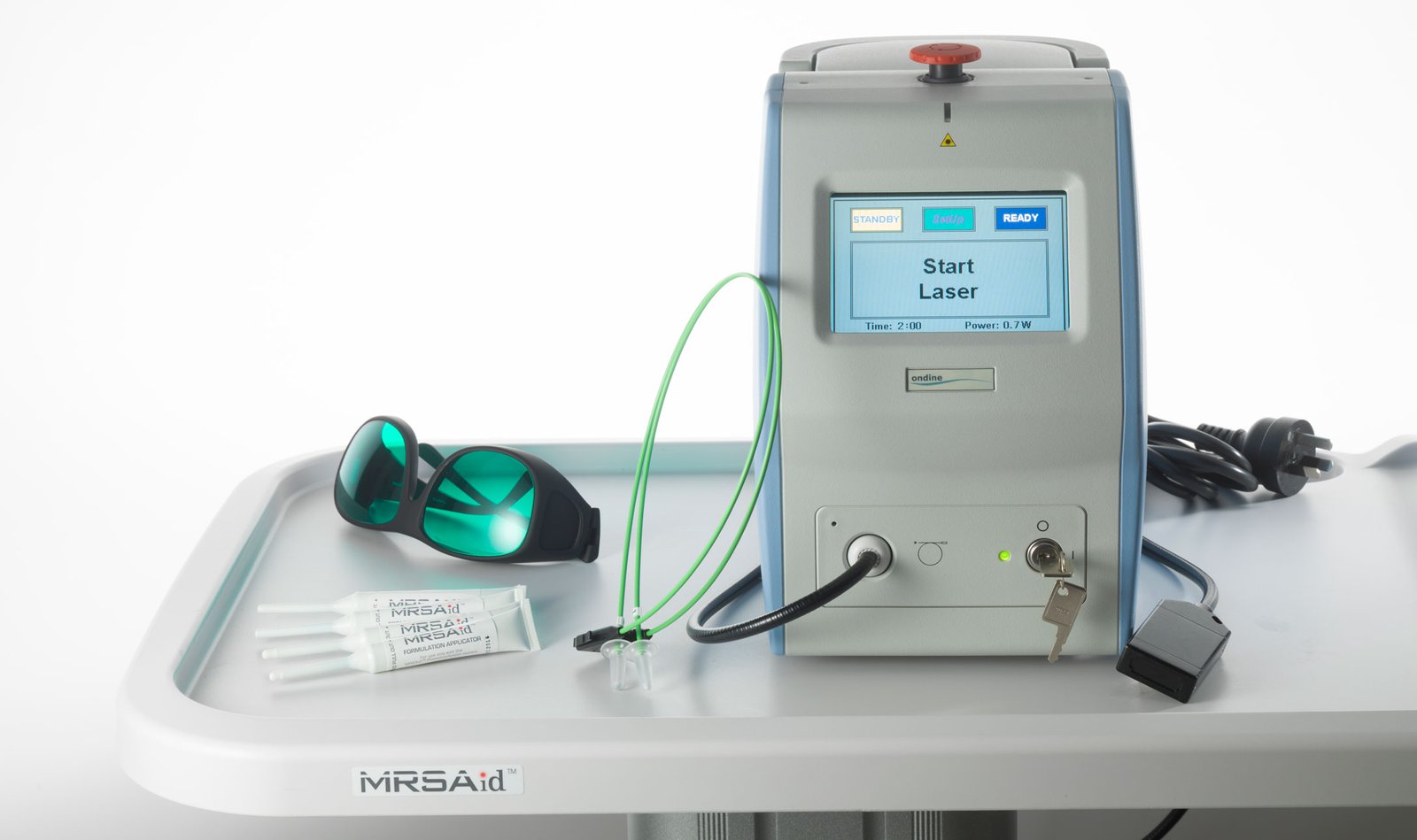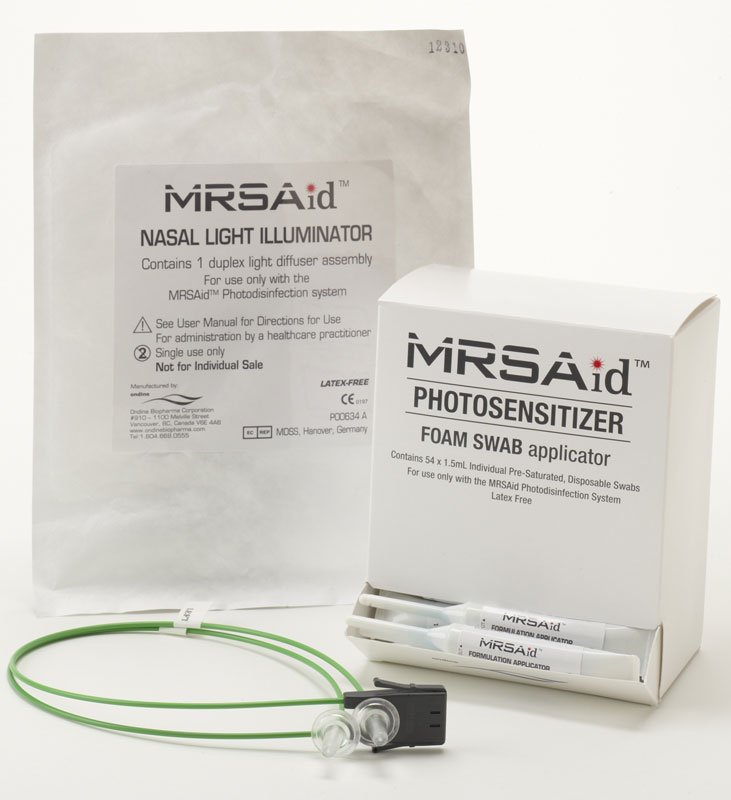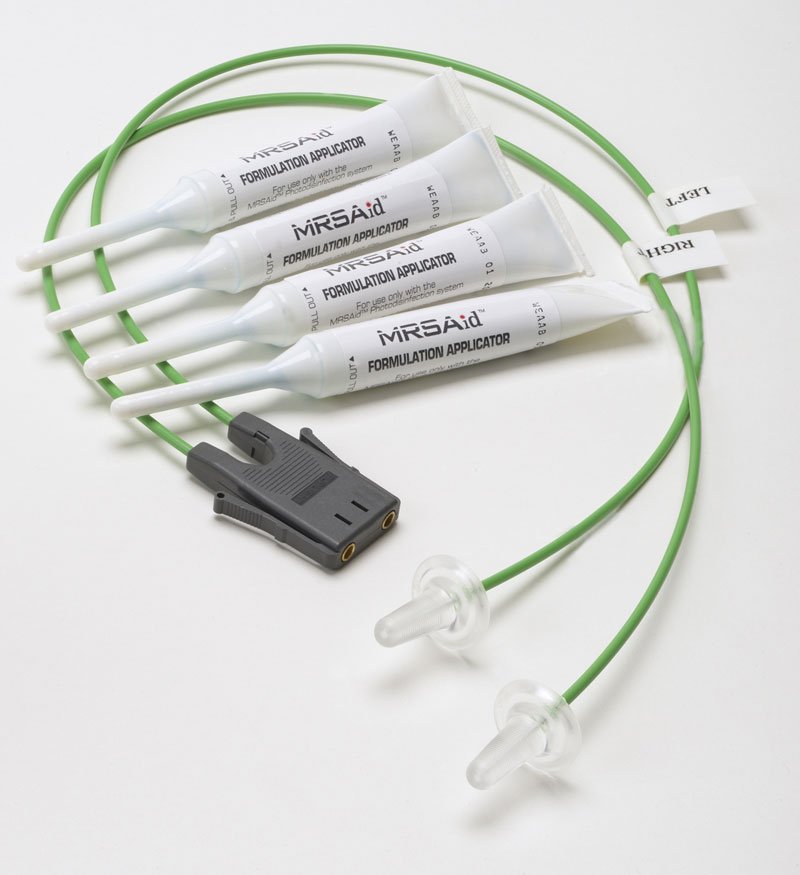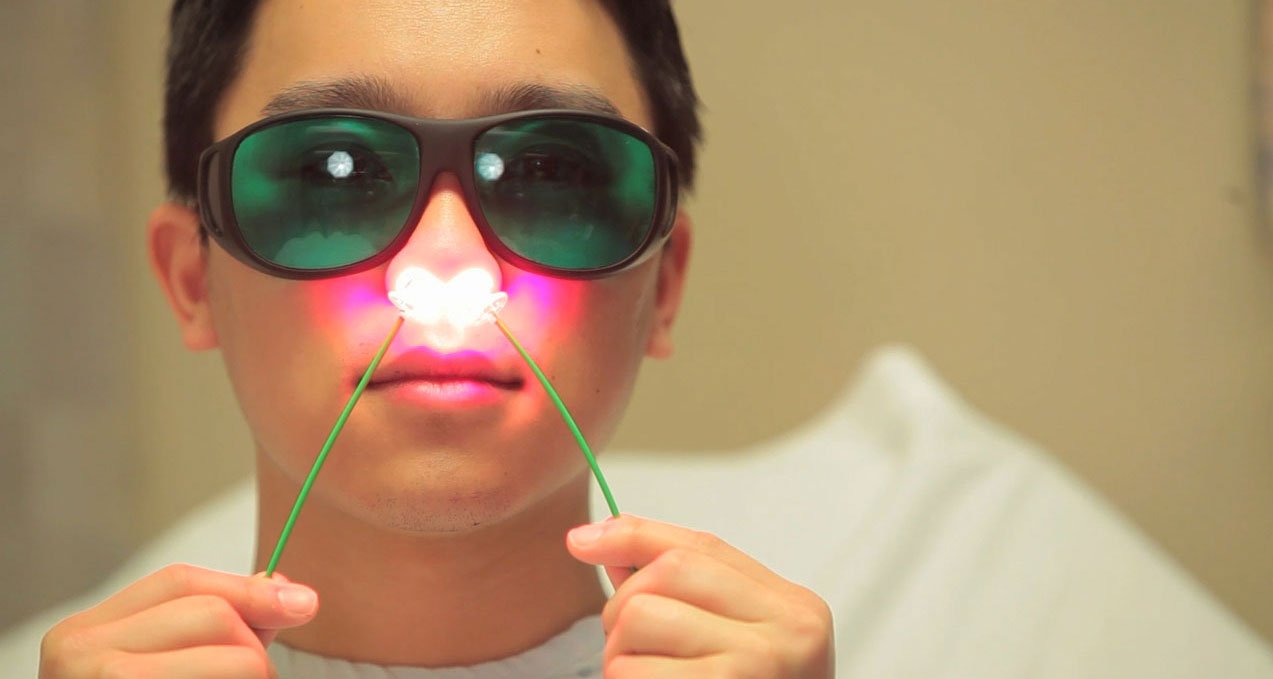 Photodisinfection
As medical aesthetic practitioners, our team of surgeons and licenced specialists are determined to stay at the forefront of medicine and advanced patient care. While we offer our guests a luxurious cosmetic surgery and skin care experience, we also ensure hospital standards in everything from our equipment to infection control. Every patient who comes through our doors can be assured of our dedication to safety. When it comes to invasive or surgical procedures, your health is a consideration we take as seriously as you do.
Dr. Jack Kolenda, MD, FRCS is renowned for vigilant adherence to safety protocols in this industry. An exacting facial plastic surgeon certified in Otolaryngology – Head and Neck Surgery—He's dedicated his entire career to focused surgical specialties and innovations which improve on existing technologies. Aside from superior facial surgery outcomes, new discoveries in medical science, which enhance safety and minimize treatment risks consistently have his attention.
Photodisinfection- Toronto's next-level infection prevention
The Sono Inject device designed to vastly improve cosmetic injection safety is one measure which has set Verso far ahead of its peers. Verso also employs a full-time infection control specialist who takes our practice to an elite level in Ontario. Even with all the exacting caution and methods for ensuring today's cosmetic surgery is safe, there are inherent risks for invasive treatments of any kind which are impossible to completely mitigate. With the addition of Ondine Biomedical's Photodisinfection technology, we've now come very close. Why is this high-level infection control measure necessary? We'll explain how essential this step is and why you'll want the peace of mind it provides.
Verso Surgery Centre in Oakville is now equipped with revolutionary technology, from Ondine Biomedical. Read on to learn more.
Photodisinfection in Toronto
What does advanced medical disinfection mean for our patients?
Ondine Biomedical, the global leader in aPDT (antimicrobial Photodisinfection) has successfully developed a technology that destroys viruses, bacteria, yeast, fungi and related virulence factors. It's basically a treatment which combines a light activated formula which is swabbed inside the patient's nose and a non-thermal laser when combined together eradicates pathogens, including "superbugs" who are resistance to anti-biotic intervention. These bugs are sometimes found in hospitals and medical clinics but more often in the nose of many patients. When you hear the term "superbug," it is understandable to feel wary about medical procedures due the daunting stories of extreme illness resulting from hospital-borne infections.
We understand and are taking action. Medical researchers are concerned about antibiotic-resistant bacteria too as this problem is reaching crisis levels globally. Luckily, great strides have been made in research and prevention options which are now available for implementation in private clinics that choose to take that step, and in Canada's best public hospitals. Canada is leading the way in providing its citizens the best options and care to address this problem. Currently, Vancouver General Hospital is the only other hospital in the nation that has photodisinfection on its premises to reduce the risk of postoperative infection. We are extremely proud to say that we are the first in Ontario to provide this innovative treatment for our patients.
What does antibiotic-resistant bacteria mean?
The worldwide prevalence of bacterial resistance means more often today our antibiotic treatments are ineffective. Once powerful treatments , we cannot rely upon them as our primary tool to fight infections today.
With millions of new antibiotic-resistant bugs causing increased morbidity and mortality rates each year, it's no wonder so many people are nervous about entering a hospital or undergoing an elective procedure like facial plastic surgery or body reshaping. In the global village we now live in, patients commonly travel to places in Asia and India, then return to Canadian facilities with drug-resistant pathogens. On the horizon, candida auris is looming as the next untreatable superbug threat to our population.
Are you ready for your closeup?
Take the first step and get in touch with us. Find out what we can do to restore your youthful appearance & confidence.
Ondine's Photodisinfection technology
At Verso, dispelling apprehension and empowering patients with information is our standard of care. When we have a chance to introduce alternative technology that eases worries, reduces risks and contributes to positive outcomes- we jump on it. Your first step toward ensuring a safe, positive recovery experience is to select a certified (Royal College of Physicians and Surgeons of Canada) specialist for your procedure. Next, choose a practitioner who is dedicated to your area of interest as a sub-specialty, such as an experienced facial plastic surgeon if you're seeking rhinoplasty or facelift.
The next safety measure you can take is to work with a surgical centre that utilizes the latest in photodisinfection directly on their patient's treatment areas. Luckily, there are vital steps we can take to combat the chance for infection, and the choice is yours.
What's the science behind this exciting breakthrough? The device applies the laser light directly to skin in the treatment area. The patented technology takes just seconds to destroy microbes while reducing inflammation and protecting tissue. Photodisinfection destroys unwanted cell walls of harmful agents through oxidative disruption of cell membranes. It works immediately, unlike antibiotics, which take days and weeks to manifest their full effect. The best part is that bacteria have not been able to adapt to this rapid photo-annihilation, so they cannot develop resistance to it.
Ondine Bio technology offers:
Broad-spectrum application
Destruction of all pathogens without the chance of resistance formation
Beneficial anti-inflammatory effects
significant time and cost savings to the healthcare system and individual patients
A safe, painless and fast treatment that eliminates compliance issues (as with a lengthy regimen of antibiotic tablets)
Easy implementation in the clinic without significant delays during treatment
Why does photo disinfection work so well?
Photodisinfection delivers broad-spectrum pathogen destruction within seconds through a combination of factors:
A positively charged photosensitizing solution is specially formulated to preferentially bind to microbes, as their cell walls are negatively charged. The specially formulated solution is applied to the treatment area and inactive until laser light is introduced. A cold laser then triggers a reaction in oxygen molecules, disintegrating the pathogen cell walls. The reaction ceases when the light is removed.
How does it work?
With this simple, painless process, photo disinfection destroys bacteria, fungus and viruses without harming human tissue, or allowing for the development of antimicrobial resistance. Nothing to date has achieved this so well. The photosensitizer solution doesn't physically enter the microbe before its destruction but clings to it externally. Therefore, the microbe's genome isn't exposed to it directly.
Bacteria and viruses are incredibly adaptive and excel in defending themselves, yet this technique doesn't allow them to alter their cell walls in defence or to manufacture enzymes and other molecules which could fight the photosensitizer. They become helpless. This technology can be used in a broad range of cases and is appropriate for repeated use without worrying about accumulative effects. While it's clear to see the benefits for chronic and acute patients in a hospital setting, how is this incredible germ-fighting solution used in cosmetic surgery clinics?
Achieving the desired effect with Photodisinfection
Ondine Bio photodisinfection is available in specialized formats for procedure-specific applications. We welcome you to call, write or come in and learn more today.
Photodisinfection and you!
Because your nose naturally does the job of a fine filter, it traps and holds numerous microbes. These are found throughout the nasal passages and sinuses. Often, their presence isn't a health concern, yet during and after rhinoplasty, patients are at some temporary risk of infection. A course of antibiotics combined with vigilant sterile surgical technique go a long way to ensure safe healing. However, the added measure of specialized nasal sterilization allows the patient and surgeon far greater assurance of optimal outcomes.
Steriwave™ ND (Nasal Decolonization) is also known as MRSAid and is a broad-spectrum antimicrobial used for nasal microbial decolonization before any nasal reshaping surgery.
Sinuwave™ is a ground-breaking treatment for chronic sinusitis (sinus infection). It uses photo disinfection to eradicate resistant bacteria in the paranasal sinuses.
SurgENT™ is a fast, adequate debridement and deep-cleaning catheter which reduces biofilm and mucus in sinuses.
Why does Photodisinfection make Verso Surgery centre unique?
Our Toronto surgical and cosmetic treatment centre leads the way in technology and safety. We're proud to offer a fully-equipped beautiful facility which provides discretion, personalized care and unparalleled attention to detail.
Verso Surgery centre is accredited as an OHP level 3 hospital and offers a new operating room, general anesthesia and the strictest hospital-grade protocols. Our on-site infection control specialist adds a layer of assurance that we are continually striving to set our bar higher and surpass it.
Our surgeons operate with the industry's most advanced methods of plastic surgery and artistry. They're also passionate about delivering top-level of excellence when it comes to complication rates and aesthetic results. As much as it's in your best interest to select the highest calibre surgeon for your procedure, our specialists also want to maintain their reputation for delivering healthy, comfortable recoveries and stunning results.
Our surgeons are well-regarded in their fields, and sought-after as pioneers of the very best this industry has to offer. We're pleased to be at the forefront of something so critical to not only patient results, but their health and well-being. Choosing to offer photodisinfection with Ondine Biomedical just makes sense for us.
Schedule your free consultation to learn more
Do you have questions about Photodisinfection, Sono Inject, or other procedure-related safety measures? As you can likely tell, we're passionate about these subjects and more than happy to listen to your concerns. We offer an extensive online learning centre on our website where you can gather treatment details and perhaps consider options you hadn't before.
When you visit us at Verso, you can expect a welcoming, comfortable environment with inviting accommodations in our recovery centre. While public hospitals may feel intimidating for some people due to their sterile, or impersonal appearance, Verso feels like an intimate, friendly space where privacy is assured. We've designed our home to make you feel at home.
When you book your first appointment with us, you won't be charged a fee because we believe that patient education and empowerment are enjoyable and beneficial, without any pressure to make a decision. You'll be provided with in-depth, personalized information about your treatment of choice; then our caring staff will walk you through the next steps when you're ready. Our doctors and nurse are here to make your consultation a warm, relaxing experience and one that will equip you with essential facts about your cosmetic care.